How Docky Works
Docky is designed to hold and protect all types of eyewear. The foam tape attaches to a variety of surfaces so you are free to mount it just about anywhere. The tape leaves no residue and is safer, and more flexible than screws or nails making applying it to any surface fast and easy. Although you may apply it to a variety of different surfaces, because of the bonding strength of the adhesive, it is not recommended for use on plaster or wallpaper. If applied to such surfaces, you need to be extra careful when removing Docky by gently and slowly removing the tape.
It is highly advised that the surface you are applying Docky to is dry and clean. Like most tapes, the surface must be free from grease, dirt or other contaminants that can affect the adhesion ability of the tape. Surfaces can be cleaned by rubbing lightly with a cleaning material such as isopropyl alcohol, or washed using a mild soap or detergent in warm water, and rinsed thoroughly with clean water. Always ensuring the surface is dry before applying the tape.
Docky comes with double-sided tape already affixed to the back. So all you have to do is
Remove paper-backing from adhesive tape
Ensure oval opening at top is facing upward
Apply Docky to designated surface
Press firmly for at least 10 seconds to ensure good surface contact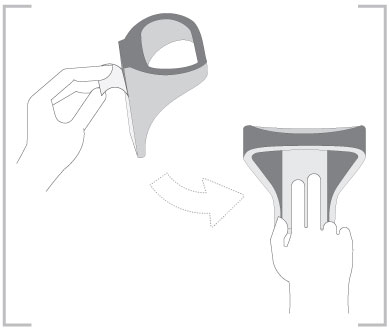 DOCKY IS GUARANTEED…FOREVER!
Docky carries a lifetime warranty to provide a free replacement if ever your Docky fails due to manufacturing defects.
Learn More