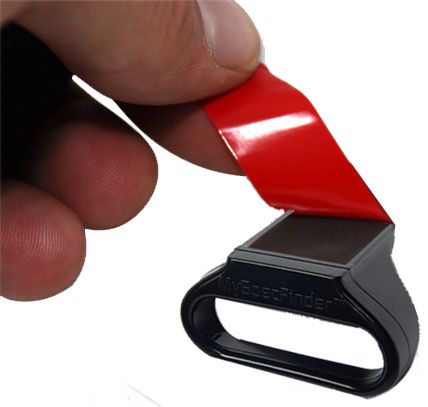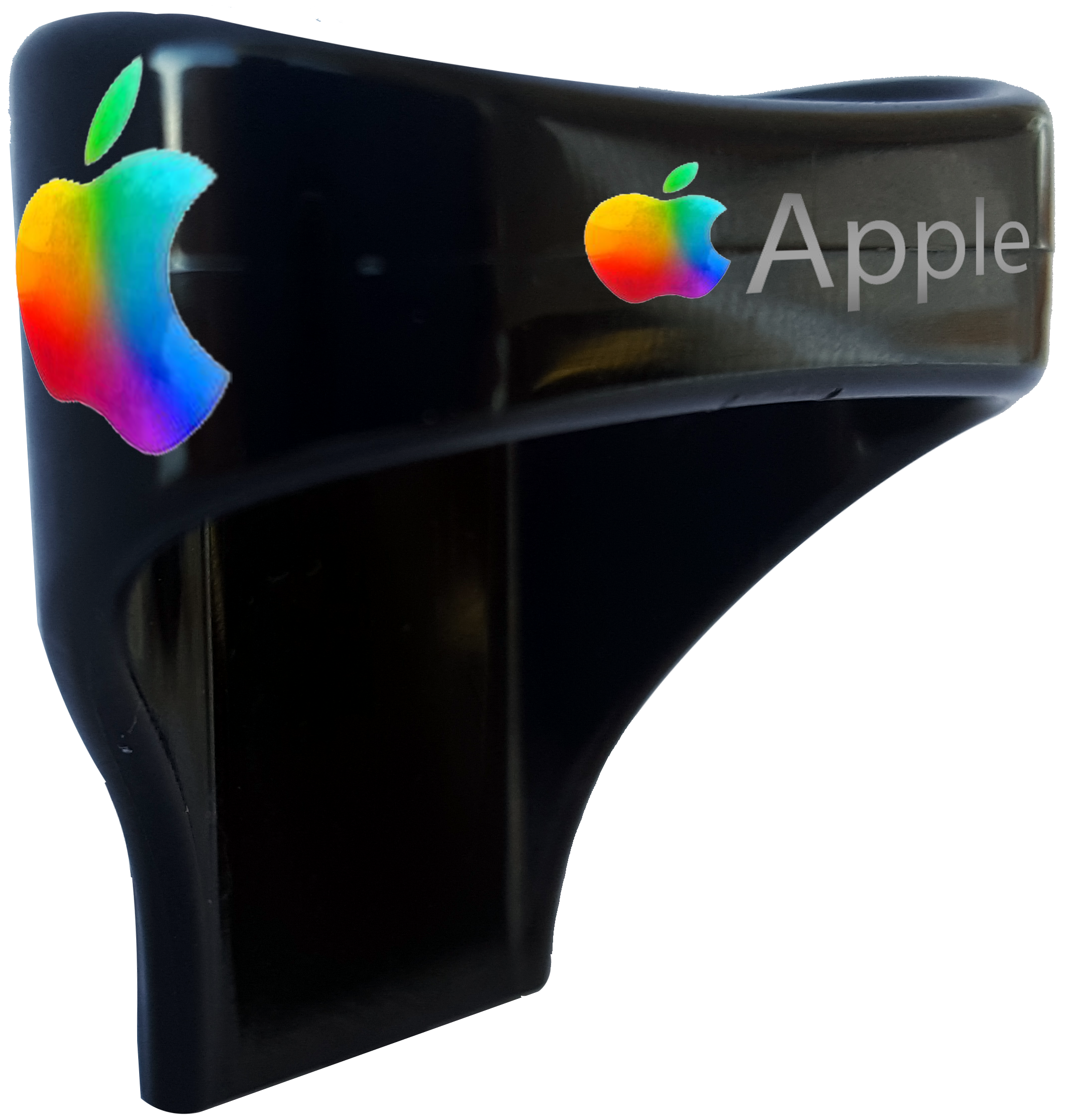 Apple is a registered trademark owned by Apple, Inc. and is shown for demonstration purposes only.
Powerful Bonding
Convenience meets extreme bonding power. Use of adhesive tape allows for bonding to glass, wood, steel, concrete, foam, and other plastics. By eliminating screws, nails and other types of fasteners, application is fast and easy.
Colours Galore
Comes in a wide range of solid, semi-transparent and translucent colours to choose from. Get all the same or mix and match to suite your taste and decor.
Bespoke Branding
For certain customers who can meet minimum order quantities, Docky can be customized to present your brand. Branding can include logo, tag line or other marketing messages.
Multiple Languages
Docky was designed as a product with global appeal and that it would be sold in multiple countries around the world. Early on we made the conscious decision to design and produce our retail packaging in multiple languages. Since our target market is predominately Europe, North America, South America, Australia, New Zealand, Benelux and Nordic countries. Therefore, the initial packaging that is available for purchase contains information and instructions in the English, French, and Spanish languages. As we expand into other markets and regions that are not English-speaking, additional retail packaging will become available in various other foreign languages. You can see below the three languages you will find on the back side of your Docky package.
English / Italian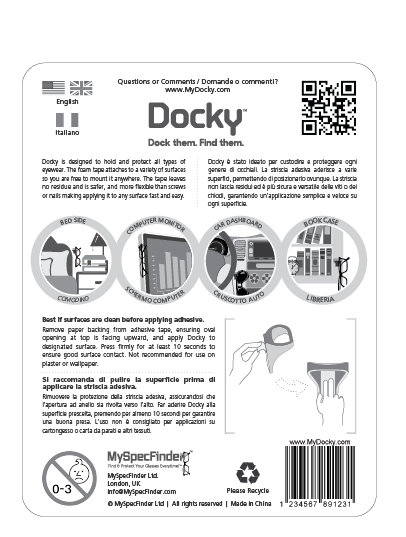 English / French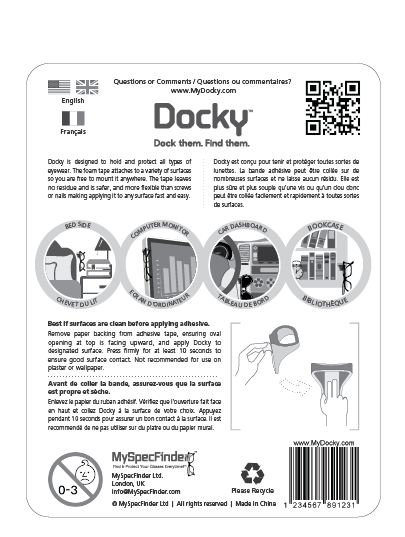 English /Spanish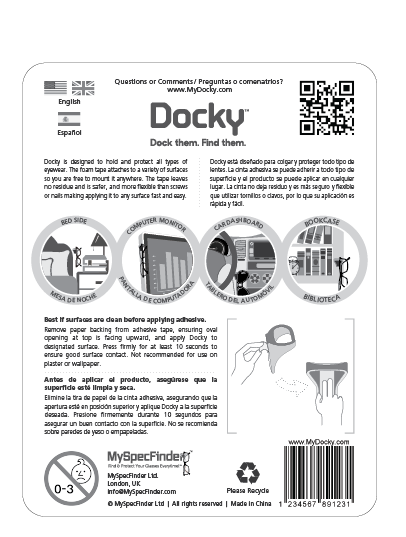 Why Docky
The team here at MySpecFinder is passionate about Docky and designed it to be totally functional and flexible. While we like to be inventive, we believe there is a difference between trend and innovation and it's our job to figure out which is which. Instead of creating just another product, we set out to offer something different, and we think you'll agree that we did just that. Allow us to introduce you to Docky, the "Dock them. Find them." device that will help you find your glasses every time and when you need them.
Read more about The Story behind Docky.
The Docky Features Users Like Most…
Usefullness
Flexibility
Versatility
Functionality
Design
Stop the frustration of not finding your glasses.
Place Docky in several convenient locations where you typically use your prescription glasses, reading glasses, sun glasses or safety glasses so you'll be sure to find them the next time you need them.